The History of Joseph's
Mrs. Mary Joseph, a widow, with 5 children arrived in Fort Bend County in 1900 from Lebanon. A retail business, which has been carried on for over a century and by 4 generations of the Joseph family, was started when Mrs. Joseph began making the rounds in the county by horse and buggy calling on families and selling supplies and goods from her wagon.
Mary was an early "door-to-door" saleswoman. The roads in those days were rough, narrow, muddy and almost impassable in rainy weather and she often had to stay over with families she called on. As you can see, travel across the county was an ordeal for anyone, particularly a woman. But Mary Joseph was a determined woman. Over the years Mrs. Joseph did well enough to build a small frame house at 708 Morton Street (this building no longer exists).
The eldest of Mary Joseph's 5 children, Emil, followed in his mother's footsteps and opened a mercantile store on Morton Street in downtown Richmond in 1919. This has been the location of the Joseph's business since. In 1926 or 1927 a fire destroyed the adjacent building and caused the roof to collapse on the Joseph's building. The building repair was completed in 1928 resulting in E. Joseph 1928 on the front of the building. Emil Joseph sold among other things in his store, coffee, cigars and guns and ammunition.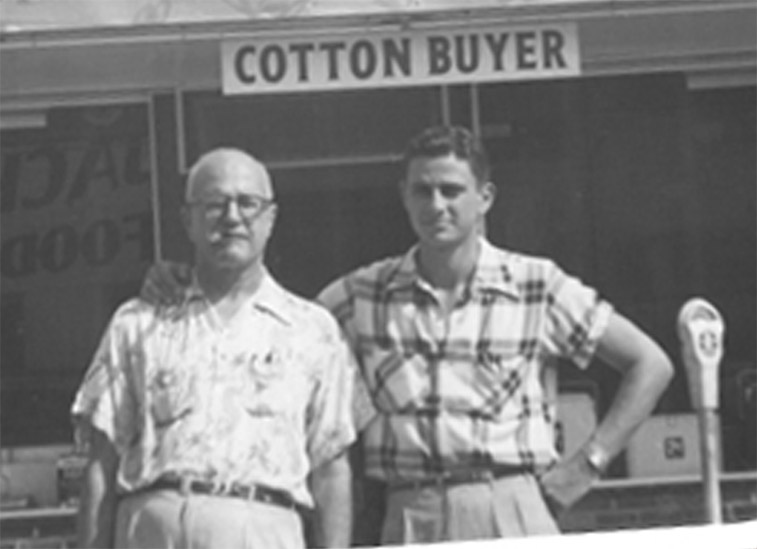 Emil Joseph married Miss Josephine Selleh of Elgin in 1925 and in 1927 they had a son, Richard Joseph. Richard grew up in his father's store - his first introduction to the retail environment. Richard attended and graduated from Texas A & M University, at that time known as AMC and served in the Air Force and Merchant Marines.
After his military service and graduation from college in 1947, Richard helped his father run the family business. They expanded into cotton brokering, real estate business and several other ventures. In 1961 Richard added a building next to his father's mercantile store which became Joseph's Furniture and Gifts and was open until March 2012. Richard Joseph was married to Barbara "Dolly" Joseph of LaGrange, Texas. Dolly was a beautiful lady with "Texas Southern" style, grace and charm.
In honor of is father and 100+ years of the Joseph family business history, Michael decided to continue the legacy on Morton Street.
Michael Joseph, inherited the family business in 2011. Richard had always told Michael that he could do whatever he wanted with the business but reminded him that the Joseph family business had been in Richmond for over 100 years.
Michael had a love and passion for the English shooting experience to include vintage English side by side shotguns and accessories, traditional English shooting attire and shooting bags as well as "good" cigars. Richard Joseph had a "coffee club" that met each Wednesday at the store on Morton Street.