The History of Holland & Holland
Although Holland & Holland represents the pinnacle of British gun making for over a century, its company roots are rather unconventional.
Harris Holland, the company's founder was not a gunmaker, he was a London tobacconist, who happened to be a fine competition pigeon shot. It was only when he started having his guns built to order in the 1840's that he fell in love with the art of gun making.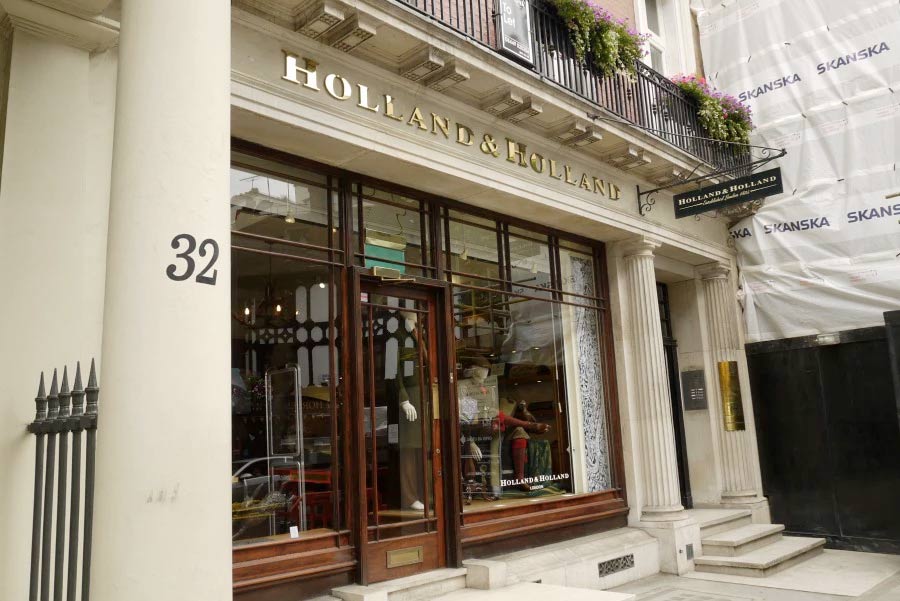 Talent Runs In The Family
In 1860 a nephew, Henry William Holland, joined the company as an apprentice. He would become an inventive genius and gifted businessman, helping drive his uncle's firm forward. He lodged the first of the company's 51 patents in 1861 and became a partner in 1876, thereby creating 'Holland & Holland'.
In 1893, Holland & Holland built its first factory, that was quickly replaced in 1895 by one in Kensal Green, which is still operating today. Located on Bruton Street in London since the last half of the 20th century, Holland & Holland maintains its position among the world's best gun makers.
Reputation For Traditional Craftsmanship
In recent years new models have joined the range, like the 'Sporting' over & under and the 'Round Action' shotgun and rifle. This is a testament to the company's craftsmanship and commitment to the most discerning sportsmen. There is no finer example of this than the famous 'Royal' model shotguns that still feature the classic English side-lock from a century ago.
Today, Holland & Holland also represents style and quality in the clothing and accessories market. Taking their cue from the Holland & Holland sporting tradition, the clothing lines draw on the finest tweeds, wools and cashmere. The modern Holland & Holland and its entire collection represents exceptional quality and has an have an understated, timeless appeal... equally at home, on the grouse moor or in town.
.