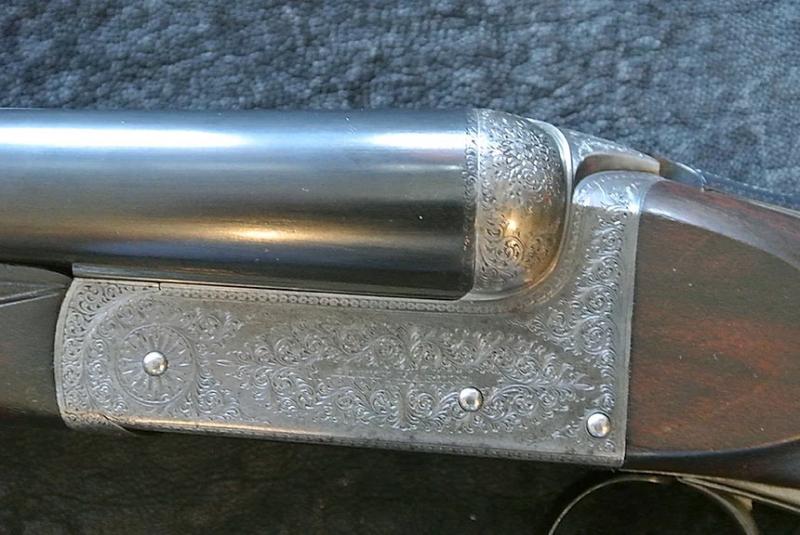 8
Alex Martin 5126
A 12-bore boxlock ejector with 28" nitro reproved barrels, rib engraved 'ALEXR. MARTIN. 20. ROYAL EXCHANGE SQ. GLASGOW & ABERDEEN'. Serial number appears on under rib only. Treble-grip action, automatic safety with silver-inlaid 'SAFE,' detail, beaded border and fine acanthus scroll engraving, brushed and reblued finish overall. 14 5/8" well-figured stock inlcuding 3/8" ebonite extension. 2 1/2" chambers.
Contact us for more information
Details
Maker: Alex Martin
Stock Number: 5126
Gauge: 12
Weight: 6 lbs. 9 oz.
Stock
Grip: Straight Hand
Length to centre: 14 5/8
Forend
Ejectors: Boxlock Ejector
Barrels
Type: Steel
Length: 28"
Chambers: 2 1/2"
Choke: right: Improved left: Full
Walls: right: 28 left: 28
Bores: right: 733 left: 736