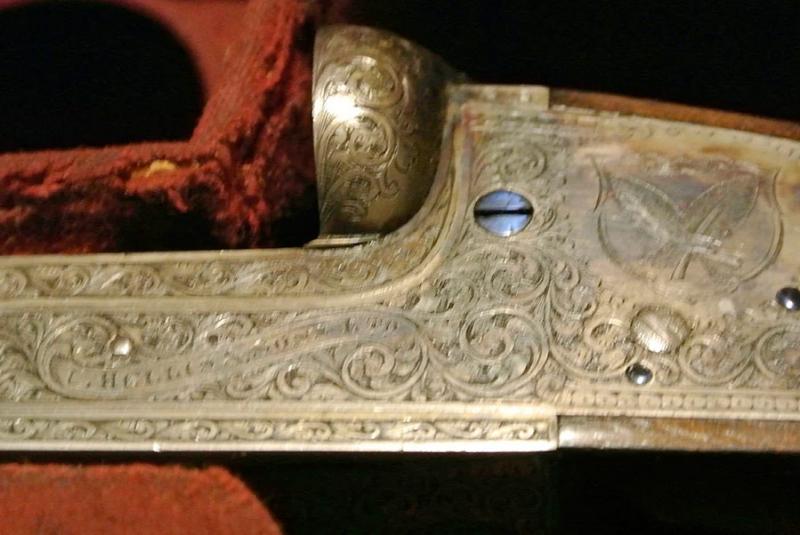 7
Charles Hellis & Sons Ltd Pair 3943/3944
A fine pair of CHARLES HELLIS & SONS 12-bore "Featherweight" Sidelock Ejector guns with 26" nitro proof barrels, 2 1/2" chambers bored approximately 1/4 and full choke. Top extension, the frames, locks and gold-numbered top levers with fine border and scroll engraving surrounding a pair of feathers within a shield, retaining much original hardening colour. The maker's name signed within a scrolling banner. Lined cocking indicators, rolled edge trigger guards. 14 1/4" well-figured stocks. In their brassbound oak and leather case.
Contact us for more information
Details
Maker: Charles Hellis & Sons
Stock Number: 3943 / 3944
Gauge: 12
Weight: 6 lbs. 4 oz.
Stock
Grip: Straight Hand
Length to heel: 14 1/4"
Forend
Ejectors: Sidelock Ejector
Barrels
Type: Steel
Length: 26"
Chambers: 2 1/2"
Choke: right: 1/4 left: Full