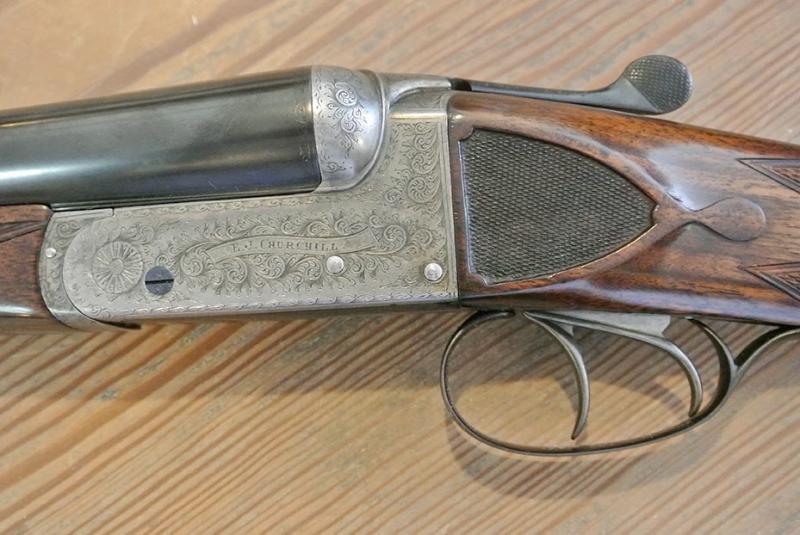 6
E. J. Churchill 5388
A 20-bore boxlock ejector with 26" nitro barrels, the tubes engraved 'E.J. CHURCHILL (GUN MAKERS) LTD. ORANGE ST. GUNWORKS. LEICESTER SQUARE. LONDON.' and the rib with a flash of scroll engraving at the breech-end. 2 1/2" chambers bored approximately true cylinder and 3/4 choke. Automatic safety with silver-inlaid 'SAFE' detail, border and acanthus scroll engraving surrounding a banner inscribed with the makers name and retaining traces of original colour hardening and finish. 14 3/4" figured stock with chequered recessed side panels.
Contact us for more information
Details
Maker: E. J.Churchill
Stock Number: 5388
Gauge: 20
Weight: 5 lbs. 6 oz.
Stock
Grip: Straight Hand
Length to centre: 14 3/4"
Forend
Ejectors: Boxlock Ejector
Barrels
Type: Steel
Length: 26"
Chambers: 2 1/2"
Choke: right: Cyl left: 3/4
Walls: right: 24 left: 25
Bores: right: .618 left: .618