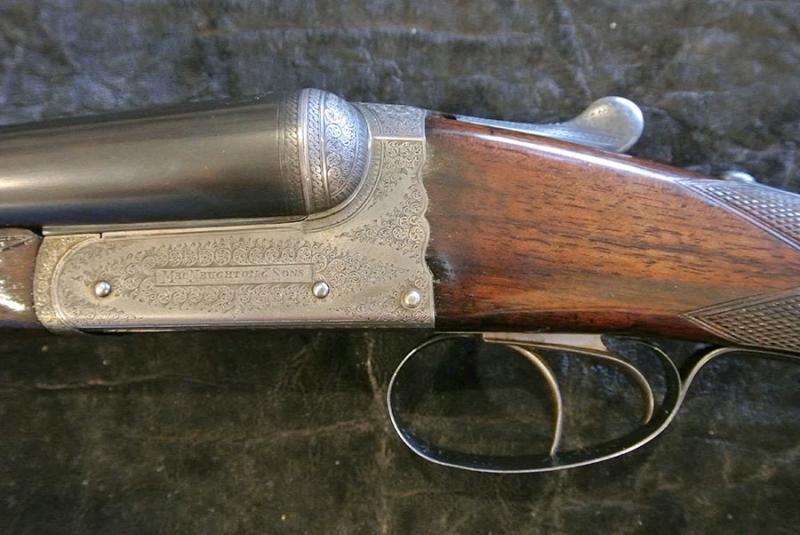 8
J. MacNaughton & Sons 3052
A 12-bore boxlock ejector with 28" nitro reproved barrels, the rib engraved 'JAMES MACNAUGHTON & SONS. 36 HANOVER STREET EDINBURGH.' Scroll-backed treble-grip action, automatic safety, fine border and scroll engraving, retaining traces of original colour-hardening. 2 3/4" chambers bored approximately improved cylinder and full choke. 14 1/4" stock.
Contact us for more information
Details
Maker: J. MacNaughton
Stock Number: 3052
Gauge: 12
Weight: 6 lbs. 12 oz.
Stock
Grip: Straight
Length to heel: 14 1/4"
Forend
Ejectors: Boxlock Ejector
Barrels
Type: Steel
Length: 28"
Chambers: 2 3/4"
Choke: right: Improved left: Full