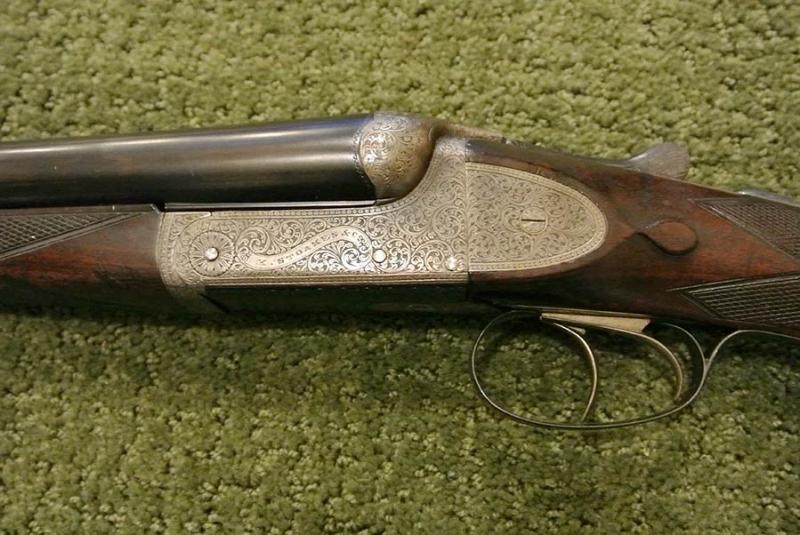 8
K. Stoakes & Co 1268
A beautifully made side-plated Anson & Deeley action pigeon gun with screw grip, excellent barrels and perfect shooting characteristics for pigeon or sporting clays competition. The action and locks retain almost all the original color. We have re-blacked the barrels but have not touched the finish or the wood work, which remains original. Beautiful engraving.
Contact us for more information
Details
Maker: K. Stoakes & Co
Stock Number: 1268
Gauge: 12
Weight: 8 lbs. 1 oz.
Stock
Grip: Straight Hand
Length to heel: 14 1/2"
Forend
Ejectors: Boxlock Non-Ejector
Barrels
Type: Steel
Rib: Flat File-Cut Pigeon Type
Length: 30"
Chambers: 2 3/4"
Choke: right: Full left: Full
Walls: right: 29 left: 28
Bores: right: .737 left: .739