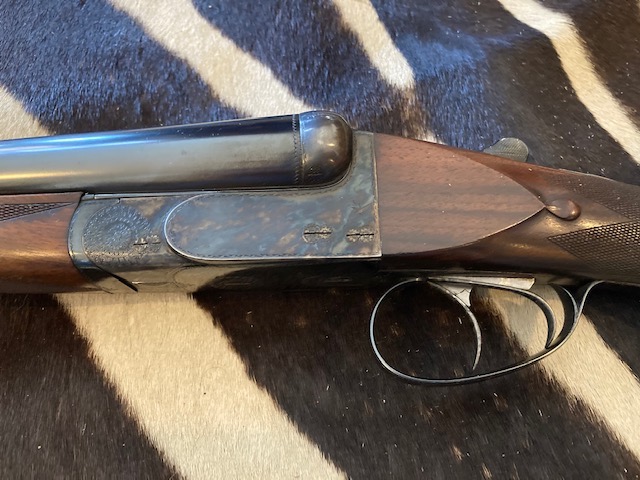 11
Lebeau-Courally 500 NE 43474
A fine .500 nitro express boxlock ejector rifle with 24 1/2" chopper-lump barrels, ramp fire sight with folding moon bead, short raised rib with fixed rear sight, mid extension, the frame and gold numbered top lever with border engraving and retaining virtually all of its original hardening colour. Extended top strap, gold washed lockwork, articulated front trigger, 14 3/4" figured stock with pistol grip, cheekpiece and rubber recoil pad.
Contact us for more information
Details
Maker: Lebeau-Courally
Stock Number: 43474
Gauge: 500 NE
Weight: 10 lbs 4 oz
Stock
Grip: Pistol
Length to centre: 14 3/4"
Barrels