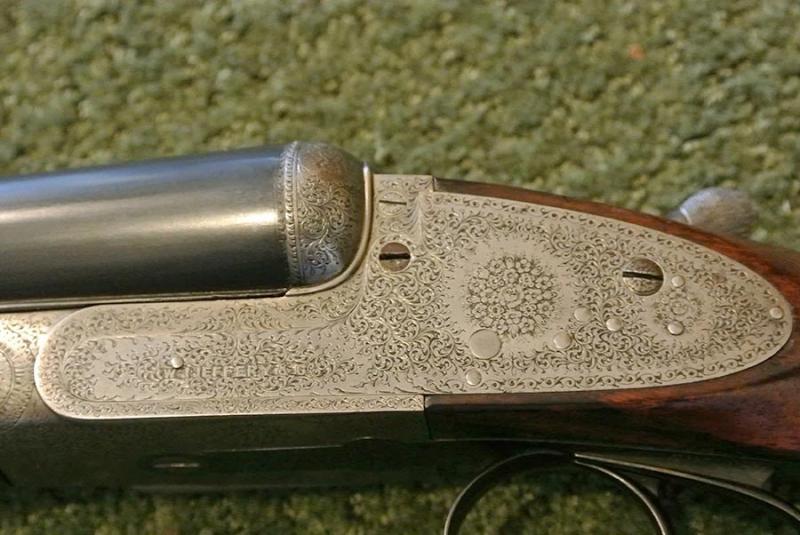 7
W.J. Jeffery & Co. 10122
A 12-bore Sidelock Ejector with 28" replacement nitro barrels, rib gold-inlaid '2' at the breech end. 2 1/2" chambers, bored approximately improved cylinder and 1/4 choke. Treble-grip action, toplever gold-inlaid '2'. Automatic safety with gold-inlaid 'SAFE' detail. Best bouquet and scroll engraving, brushed bright finish overall. 15" boldly-figured stock including 7/8" ebonite extension.
Contact us for more information
Details
Maker: W.J. Jeffery & Co.
Stock Number: 10122
Gauge: 12
Weight: 6 lbs. 10 oz.
Stock
Grip: Straight Hand
Length to heel: 15"
Forend
Ejectors: Sidelock Ejector
Barrels
Type: Steel
Length: 28"
Chambers: 2 1/2"
Choke: right: IC left: 1/4
Walls: right: 33 left: 29
Bores: right: .731 left: .731