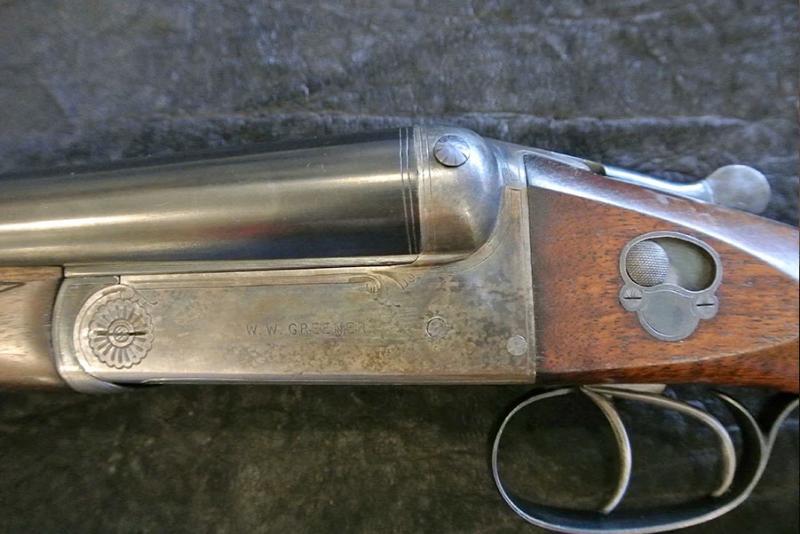 5
W W Greener 77050
A big, strong Greener 12 bore 'Empire' boxlock non-ejector wildfowling gun with 30" nitro barrels, matt rib engraved with "W. W. GREENER. MAKER. 40 PALL MALL, LONDON. WORKS, BIRMINGHAM. 2 3/4" chambers bored approximately 1/2 an 3/4 choke, elongated treble-grip action, manual side safety and border engraving. 14 5/8" semi-pistolgrip stock including buttplate. Lots of original finish.
Contact us for more information
Details
Maker: W. W. Greener
Stock Number: 77050
Gauge: 12
Weight: 7 lbs. 9 oz.
Stock
Grip: Semi-Pistol
Length to heel: 14 5/8"
Forend
Ejectors: "Empire" Boxlock Non-Ejector
Barrels
Type: Steel
Rib: Concave, Stippled
Length: 30"
Chambers: 2 3/4"
Choke: right: 1/2 left: 3/4
Walls: right: 37 left: 37
Bores: right: .728 left: .729