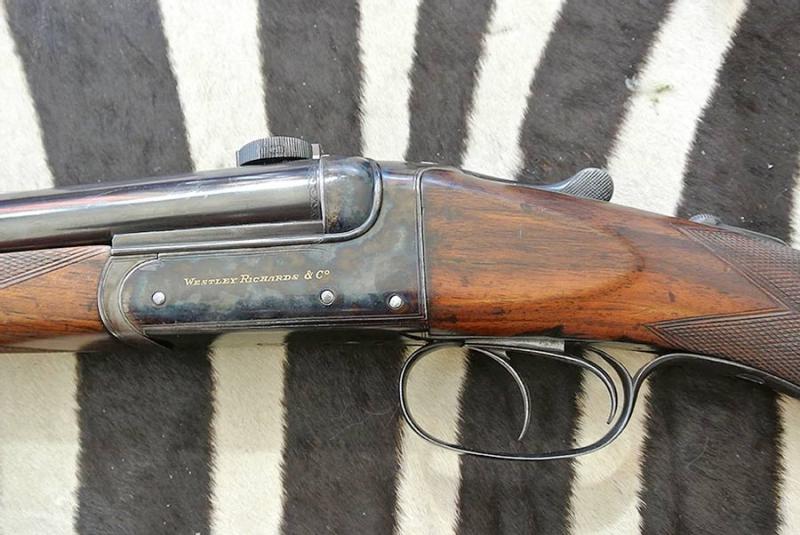 9
Westley Richards 08949
This 9.3 x 74R (equivalent to a .375) boxlock non-ejector rifle has 26" nitro proof barrels with raised fore sight, rear sight and folding leaf to 100 yards, Doll's head extension and mounted with a Zeiss Varipoint 1.1-4 x 24 telescopic sight, with quick detachable claw mounts. The re-coloured frame with border engraving, the maker's name signed in gold. 14 1/4" well-figured stock with pistol grip and recoil pad, sling eyes. This gun has been refurbished by the maker.
Contact us for more information
Details
Maker: Westley Richards
Stock Number: 08949
Gauge: 9.3 x 74R
Weight: 10 lbs. 1 oz.
Stock
Grip: Pistol
Length to centre: 14 1/4"
Forend
Ejectors: Boxlock Non-Ejector
Barrels