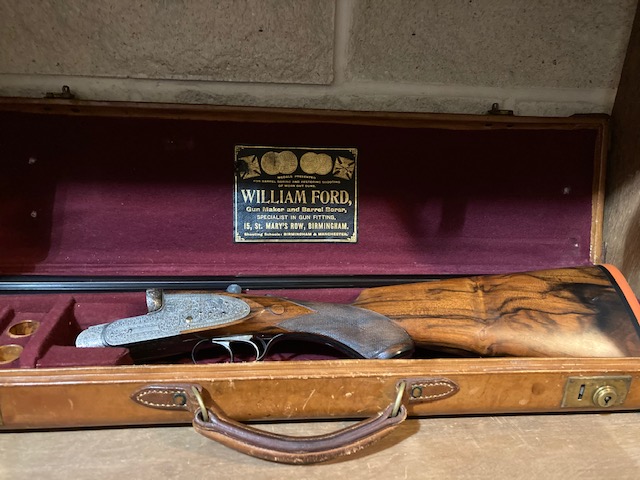 10
William Ford 17316
A fine 20-gauge sidelock ejector gun with 25" nitro proof barrels and 2 3/4" chambers, bored about 1/4 and 3/4 choke, matted Churchill rib, the frame, locks and top lever with fine foliate scroll engraving and retaining much original hardening colour. Has a 14 1/2" pistol grip stock and rubber recoil pad. In its maker's lightweight leather case.
Contact us for more information
Details
Maker: W. M. Ford
Stock Number: 17316
Gauge: 20
Weight: 5 lb 12oz
Stock
Grip: Pistol Grip
Length to centre: 14 1/2"
Forend
Ejectors: Sidelock Ejector
Barrels
Type: Steel (new)
Length: 25"
Chambers: 2 3/4"
Choke: right: Impoved left: Full
Walls: right: 30 left: 30
Bores: right: 619 left: 619