We carry a wide selection of the finest quality men's field-wear and sporting wear.

Our men's selection it made of the finest British tweeds and cottons that are durable, functional, practical, comfortable yet fashionable. From shooting jackets and breeks to overcoats, shirts, ties and vests we can outfit you for that special trip.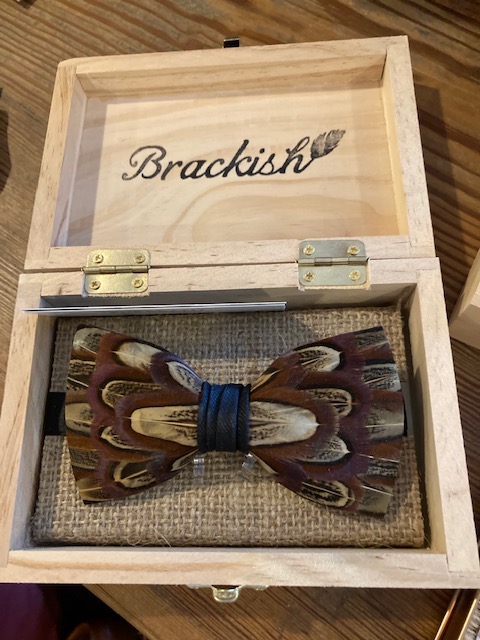 Brackish Pheasant Bow Tie
$195
Crafted Pheasant Feathers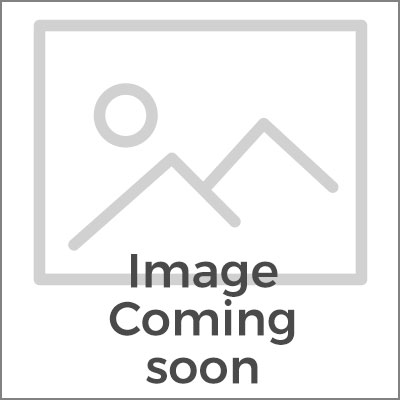 Men's Technical Tweed Shooting Ensemble
Field Coat $1,165 Vest $515 Breeks $515 Short Peak Cap $115
This ensemble includes a Field Coat, Shooting Vest, Breeks and Short Waterproof Peak Cap. The fabric is lighter than traditional woven tweed resulting in more comfortable garments. The fabric is very resilient to the elements and is waterproof and windproof. The tweed has a teflon coating which allows water to bead and roll off. The Field Coat has a high collarr for protection and features an actionback for ease of movement. The sleeves have a lycra "storm cuff" to keep cold air out. All items are 95% wool and 5% nylon. Woven in Scotland.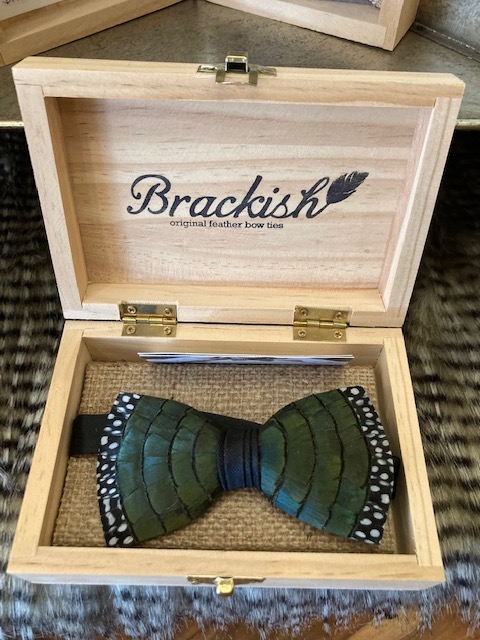 Brackish Sasnett Bow Tie
$195
Crafted from Guinea & Pheasnat Feathers

Mens Clothing